Reviews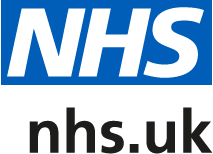 updated at 04:11pm on 16/07/2019
by Anonymous gave Beacon Medical a rating of 5 stars
Constant Assurance
Always greeted by efficiency in telephone and by reception staff.. Who go extra mile to provide services which does help. GP. have a constant caring approach and reassurance of best medical advice always. Thank you
Visited in February 2019, Posted on 11 March 2019
by Anonymous gave Beacon Medical a rating of 5 stars
Anonymous
I recently had to ring and make an appointment to see a doctor at the surgery . The professionalism by all the staff at the surgery was excellent throughout.
Approximately a week after my first consultation , i needed to speak to the doctor for some advice regarding my condition.I was given a follow up appointment with the doctor who had seen me originally, this was welcome as it gave.me continuity of care .
The service and care on the two visits was dealt with in an excellent and professional manner .
Visited in November 2018, Posted on 23 January 2019