How to Make or Cancel an Appointment
Appointments
If you need to book an appointment with a doctor or advanced nurse practitioner, please call us on 01472 691033 between 0800-1000hrs on the day you would like to be seen.  You will be asked to provide some information about your problem and then called back by a clinician or receptionist who will offer either advice or an appointment, as appropriate.  All appointment request calls made before 1000hrs will be dealt with that day. 
Please note that calls are dealt with in order of clinical priority, so the more information you give the receptionist, the better.  Due to the volume of calls received, it may be late afternoon or evening before a member of our team is able to contact you.
On the Thursdays that we are closed for training in the afternoons, we have limited appointment availability, therefore the cut-off will be around 0930hrs.  This is usually the fourth Thursday of the month.
If you have an urgent problem after 1000hrs, please telephone as soon as possible and explain your symptoms to the receptionist.  We will then assess whether you need to be seen  the same day or whether you should call back again another day.  All urgent problems will be dealt with on the day.
If the doctor wants you to attend for a follow-up appointment they will arrange a date and time. Sometimes they will book an appointment with the advanced nurse practitioner who is trained to deal with minor illnesses.
Please help us to help you by providing the reception team with as much information as possible. This will enable us to prioritise your needs appropriately.
To book a routine appointment with a nurse or health care assistant, please telephone the surgery at any time.  These appointments can normally be booked several weeks in advance, but due to COVID-19, we ask that you call on the day you would like to be seen.
Care Navigation
Receptionists ask for a brief outline of your health issue when you phone to book an appointment
This is because have introduced 'care navigation', which is a nationwide NHS initiative.  It means we have trained our receptionists to help them help patients by identifying the most appropriate place for their care.
Through this specialist training, our practice team will be able to direct you to the most appropriate health clinician for your needs.
Receptionists will never offer clinical advice or triage; this way of working is about offering you the choice to see more appropriate professionals within the practice team or even somewhere else.  If they can deal with the problem directly, it will often be quicker and means you may not need to see a GP at all.
Working in this way helps to free up time for GPs and nurses to care for patients with complex or serious health conditions that can only be managed by the GP.  More importantly though, it means people are first seen by the clinician that is best placed to manage their clinical problem.
The choice is always yours though and you will never be refused an appointment at the practice, but we hope that next time you contact the practice and speak to a receptionist that you will see the value of seeing another health professional if they are able to help.
In North East Lincolnshire, our receptionists have been specifically trained to navigate patients to the NHS minor ailments scheme, Open Minds services, Virgin sexual health and contraception services, pregnancy termination services and the council's health and wellbeing services.  More services will be added to this list as the scheme becomes more widespread.
If you would like someone to explain this in person, a member of our practice team will be happy to help.
All reception staff at Beacon Medical have received training to enable them to ask certain questions to ensure you receive the most appropriate care from the most appropriate professional at the most appropriate time.
Save time - consult online
You can now consult online with our clinicians -  click here.  This is a great way to get clinical advice without having to telephone the practice.  This service is open between 0600-1000hrs on our normal working days.  Queries will be dealt with within 24 hours. 
Why wait to see a doctor? 
The NHS Minor Ailments Scheme can save you time and provide you with easy access to the care you need in North East Lincolnshire. 
Cancellations
Please cancel your appointment as soon as you know you are unable to attend. Approximately 50 appointments are wasted every week due to people failing to cancel their appointment.  Patients who continually to fail to attend booked appointments could be removed from the practice list.
You can cancel your appointment via our online service - SystmOnline - 24 hours a day. You must be registered for this service - please ask at reception.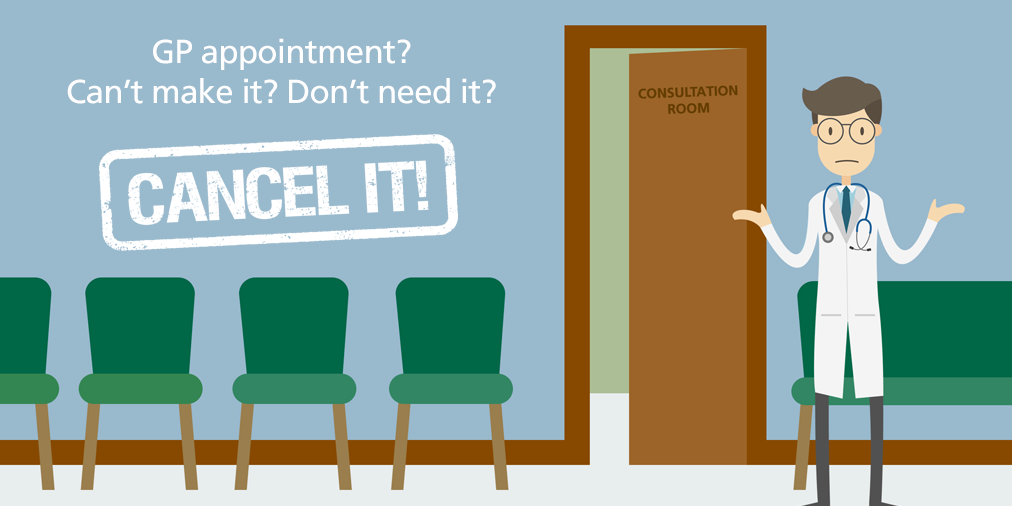 Telephone Consultations
GP and nurse telephone consultations are available on a daily basis, normally at the end of surgery. Please check with reception for details. There are many occasions where you do not need to attend the surgery to sort out your problem. The following list gives a few examples of when a telephone consultation may be appropriate:
Advice about your medication
Minor, non-acute or recurrent medical problems
Follow-up advice from a recent surgery consultation
Results of investigations/tests
To discuss a letter from a consultant following hospital attendance
Administration queries, eg letter to the housing department
Medical certificate queries
Text Messaging
You can register to receive information by text message on your phone regarding appointments and health care. 
If you wish to register for this messaging service please fill out the consent form.
Evening and weekend appointments
Beacon Medical, in collaboration with several other local practices, now offers appointments in the evenings from 1830-2000hrs and at weekends 0800-1200hrs as on all English bank holidays.  This is known as extended access.
These appointments are normally held at Clee Medical Centre, 323 Grimsby Road, DN35 7XE and will be staffed by clinicians from any one of the 16 practices who have grouped together to provide this service.  Therefore, you may not be seen by someone you already know.  The clinicians will have access to your full medical record and will ask you to consent to allowing them to look at it before they start the consultation.
Appointments are available for GPs, nurses and health care assistants.  If you have an extended access appointment for a blood test or dressing, you will be asked to take the blood form/dressing with you - our receptionist will advise when you book.
How to book
To book one of these appointments, please contact our reception team in the usual way and ask for an extended access appointment.  Appointments must be booked in advance.